Welcome from dave hyatt, CEO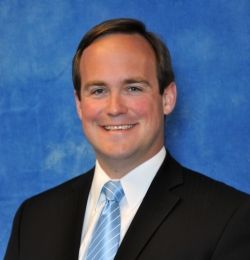 Thank you for choosing Jay County Hospital for your healthcare needs. Jay County Hospital has been in Portland for more than 100 years and is dedicated to providing quality care for you and your family. Jay County Hospital is a critical access hospital that provides comprehensive care, from diagnosis to recovery, and offers a full range of services including emergency, obstetrics, oncology, medical and surgical subspecialties. I am proud to serve you along with our physicians, team members and volunteers.
Our Mission
To promote health and wellness in the communities we serve while providing access to the highest quality, compassionate, and trusted care.
Our Vision
We will be the best provider of health care for the communities we serve, responding to the lifelong care needs of our friends, families, and neighbors in order to make our communities stronger.
Jay County Hospital Board
Our Jay County Hospital Board members work hard to ensure that our community receives the highest quality health care available.
Bill Hinkle
Debbie Kummer
David Littler
Roger Locker
Patrick Miller
Brad DeRome
Janet Bantz